To connect to the Dataloop API environment from an external system you need to get a JWT token.
Use the JWT for every HTTP request to the platform (with bearer authentication).
Attain your API Credentials
API User & Password
Log in the system using a password method.
The email and password you register will be used to get a JWT token API Authentication.
For every machine user you create, you will need to login once into the Dataloop platform, using a password method and not with Google.
You can sign up with the same email that you are using for Google .
Make sure the user is in your domain, i.e. machine1@myCompany.com.
Each user and password represents a machine user interacting with the Dataloop platform. In most cases a single machine user will be enough, but more users can be created in case multiple machine users are needed (e.g. machine user per service).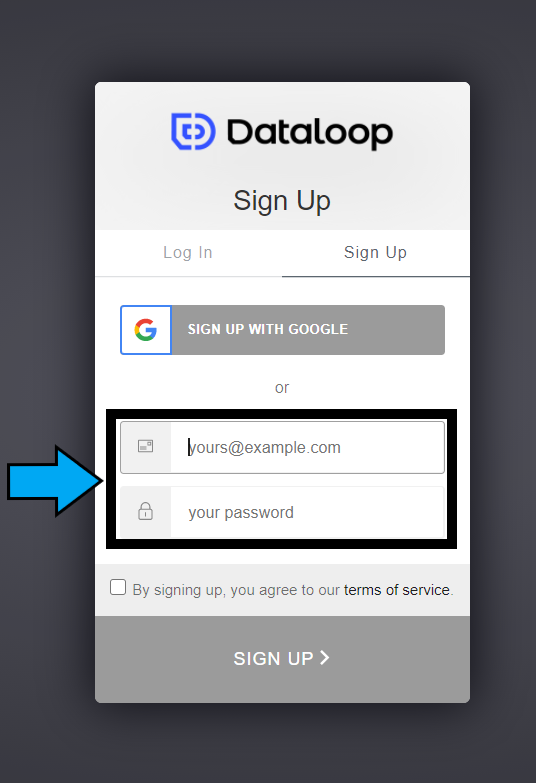 How Do I Restore a Machine Password ?
Use the regular "forgot password" link in the Dataloop platform login .
---
What's Next