Dataloop covers the entire AI data management lifecycle, from development to production.
Our specialty is computer vision technology, and our end to end data engine supports you at every stage of the data preparation cycle, increasing productivity, revenue, and growth via efficiency, intelligence, and automation.
It includes AI-assisted data labeling and automatic annotation, robust data management for visualizing and searching through troves of unstructured data, and an AI cloud environment for customizing production data pipelines.
Dataloop Entities & Management
Organization
The organization is the main entity to manage users & projects, as well as external storage integrations and is also the unit used for charging/billing.
By default, an organization is charged for activity in projects created within it, but Dataloop makes it possible for transferring charges to another organization (namely labeling companies, giving annotation service), without giving up ownership of the project itself.
Within an organization, members can have different roles (Admin, members, etc), and can be organized in user groups.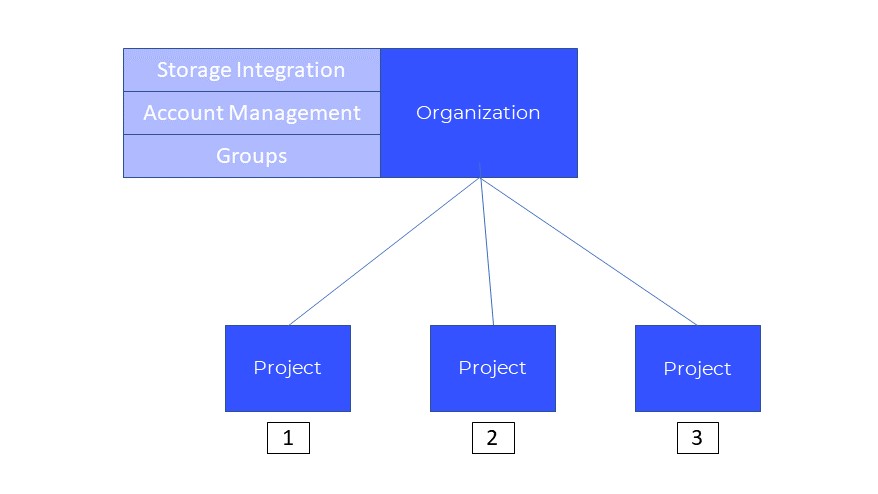 Project
Projects define and contain a scope of work, and includes the following entities:
Dataset - Stores the actual data items. A Dataset can store data items of different formats simultaneously, but dedicating a dataset by context is best practice. Datasets can be versioned by cloning and merging them.
Recipe - dataset has a default ontology to store labels and attributes and is contained in a Recipe, adding labeling instructions and settings.
Workflow - Labeling is formalized within a project by creating a labeling task for an entire dataset or specific items. Items completed by annotators ('Completed' is their actual status) can then be assigned to a 'QA Task', to be 'Approved'. If mistakes are found, an 'Issue' is assigned to an annotation, sending it back to the original annotator for fixing. Fixed annotation is assigned 'for review', and if it's OK, it is 'Approved'.
Contributors - Users added to the project. These could be from the organization owning the project, for higher-level roles, or from other organizations (or no organization at all). A project has 1 or more 'Project owners', and also 'Developers'. The project owner can add 'Annotation managers', which manage the daily work of all 'Annotators'

FaaS - functions and services can be deployed to execute automatic processes over any entity of the Dataloop system, including data items, annotations, tasks, datasets, and projects.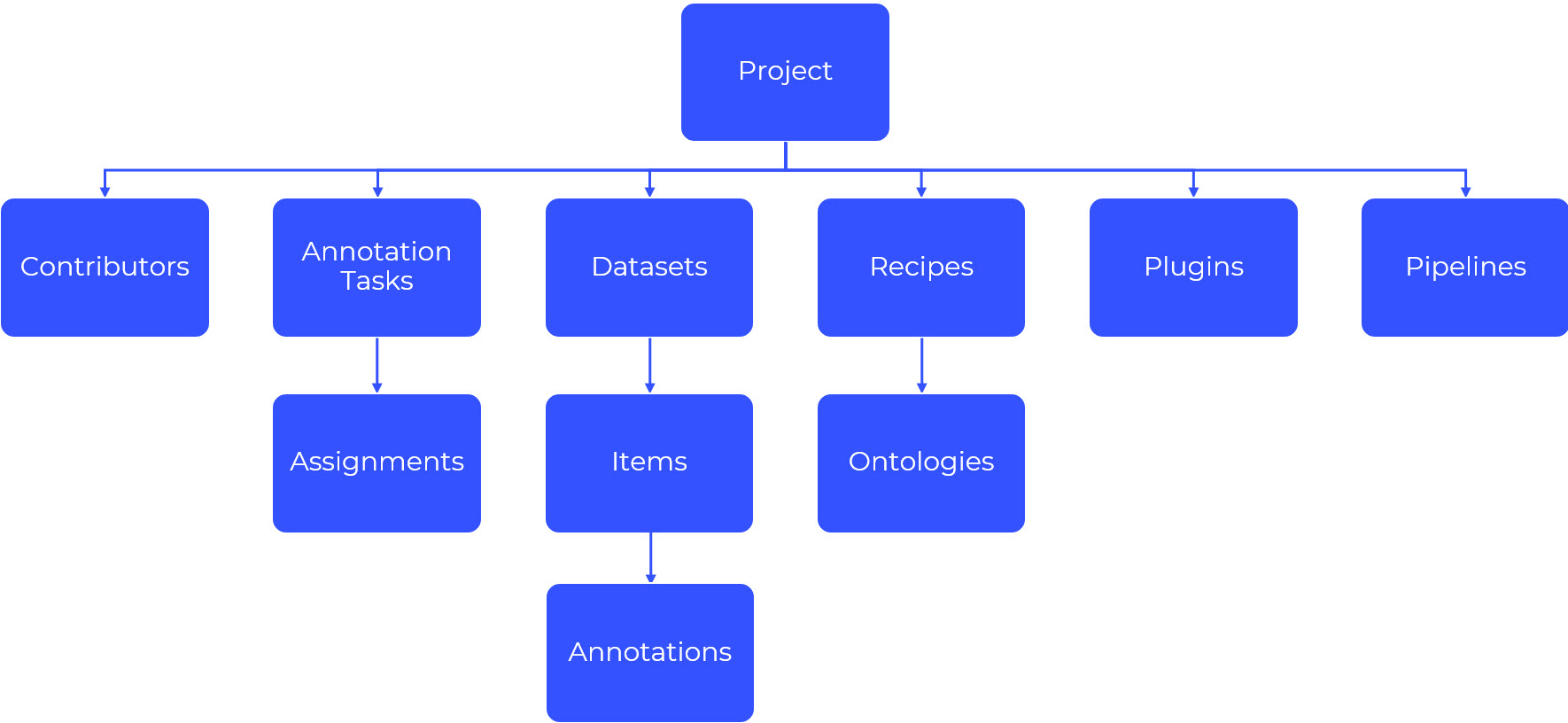 Support Widget
On the top right side of the screen you can see the support widget:

Where you can communicate with us directly and see essential information quickly
---
What's Next