The Dataloop FaaS system is a system that allows you to automate processes and customize them to your needs. It increases the platform's capabilities.
FaaS uses the Kubernetes cluster, located near our backend for very low latency requests with minor operational costs.
The system flow is described as :
A. In your package you write the following locally:
1. Define classes
2. Write functions inside the classes
3. Use modules to translate and define your class or a substance of it
B.Deploy a service from a package:
1. Run the init method on deployment to upload heavy models once
2. Execute your functions manually
3. Execute your functions automatically with triggers from the platform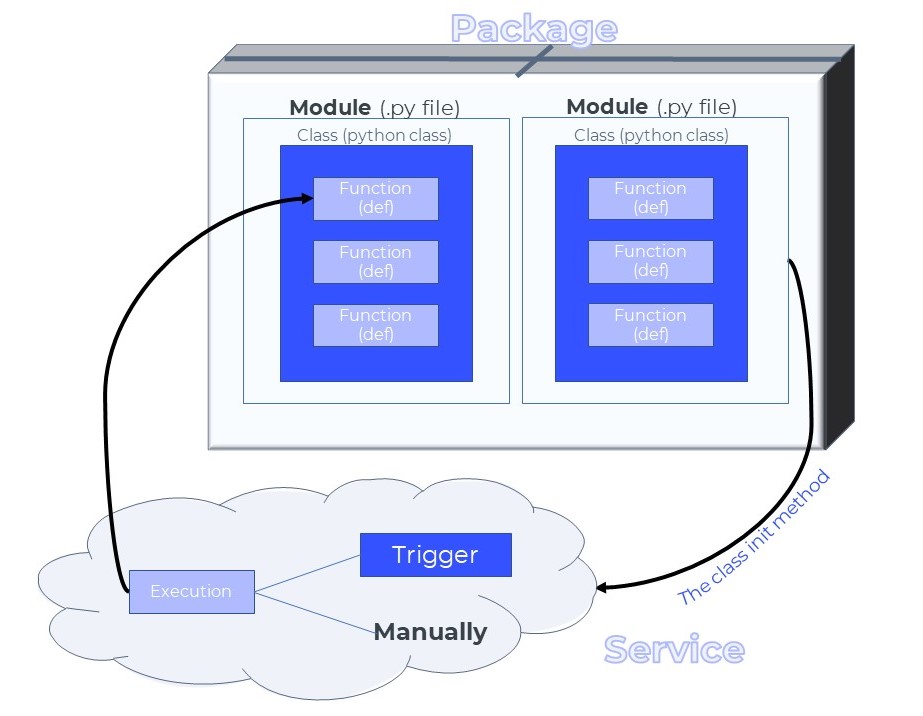 Was This Article Helpful?
---