Login Issues
If you are receiving a "Login failed" error message in our system, make sure that your system clock is set to the correct time and is synced to the global time.

Here are the steps to verify and sync the time:
Windows 10
Go to Start and select Settings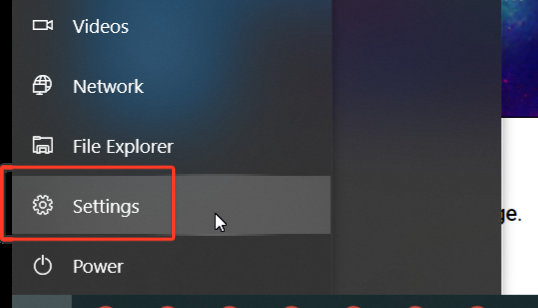 Click on Time & Language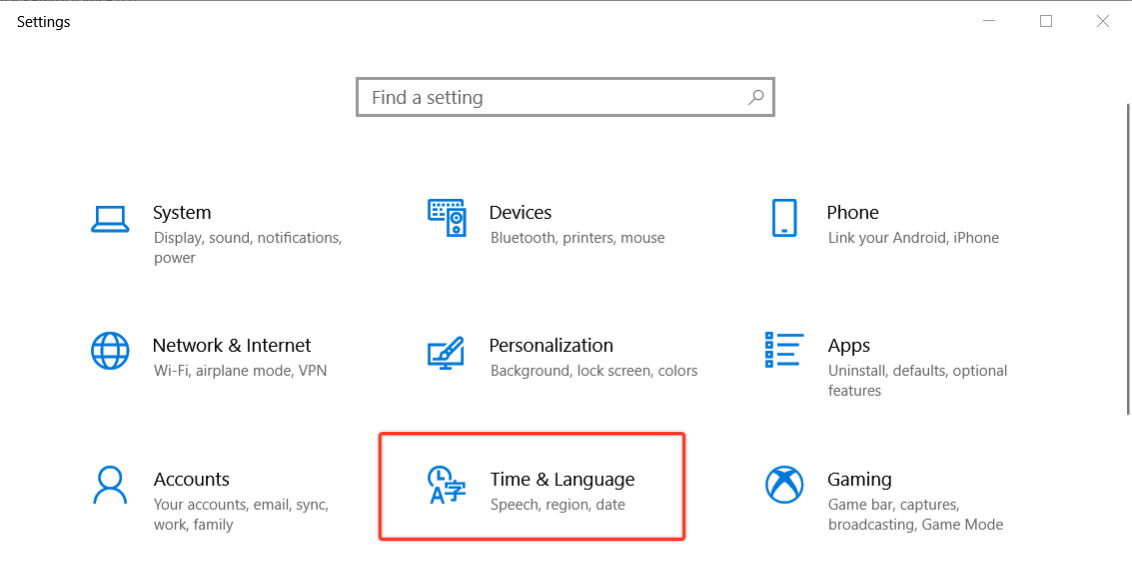 Click on Date & time
Verify Set time automatically is On
Under "Synchronize your clock" click the Sync now button.
Refresh the login tab and try again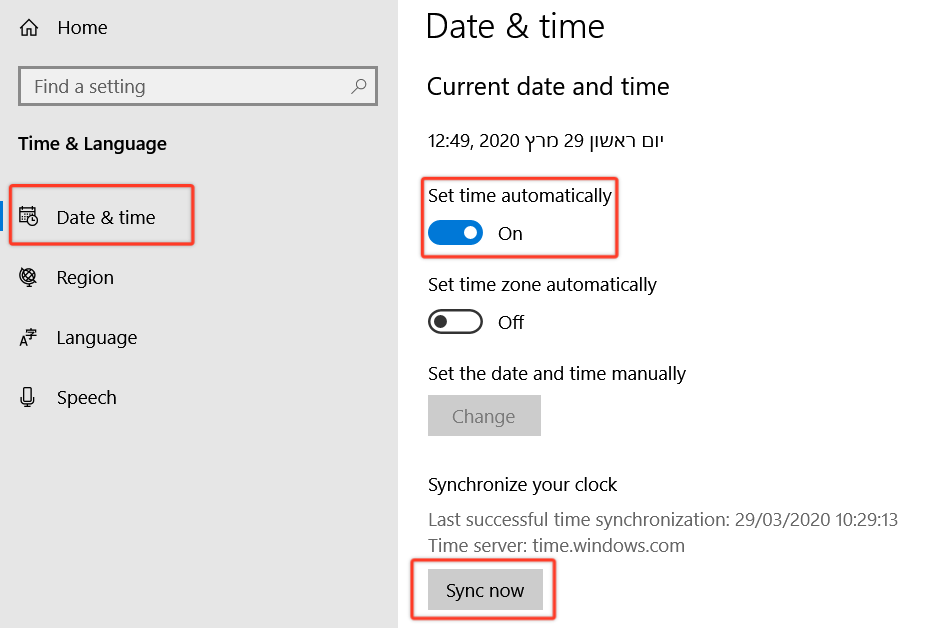 Windows 7
Click the displayed time in the taskbar and then click Change date and time settings.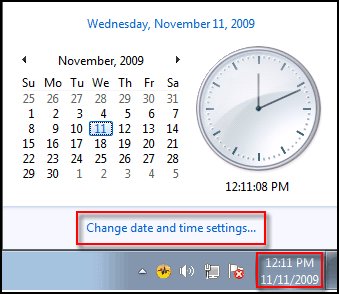 Click the Internet Time tab
Click Change settings
If you are prompted for an Administrator password or confirmation, type the password or provide confirmation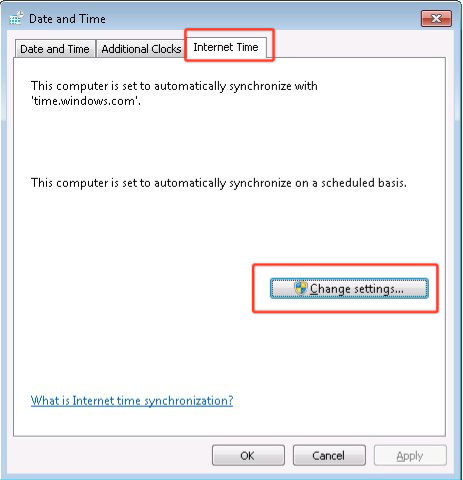 Make sure that **Synchronize with an Internet time server **is checked.
Make sure the computer is connected to the Internet and click the Update Now button
Click OK
Refresh the login tab and try again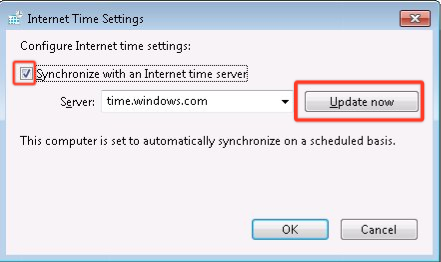 If the steps above didn't solve your problem please contact us here mentioning that syncing your PC clock didn't solve the problem.
---
What's Next