Organization Management
Every account is managed within the context of an Organization entity, where users can collaborate on projects, share data and resources.
Organization setup
Your account should be linked to an Organization, typically created and named during initial setup. If your account doesn't seem to have an Organization, please contact our support team here.
Active Organization (Active ORG)
The organization you are currently working on is defined as your "Active ORG" and can be seen in the left side menu. To change from your current 'Active ORG' to a different one, select a different organization from the ORG-Navigator at the top bar.
Every project you create will be linked to your active organization.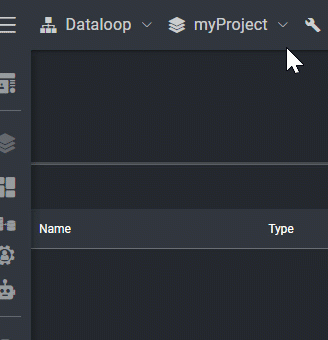 Organization Overview
Select "Organization Overview" from the left-side navigation menu to see a summary of all projects, datasets, tasks and members in your current "Active ORG". Drill into the data by selecting specific projects, datasets and tasks.
Tasks that are not 100% complete are considered active, and affect the definition of active datasets and active projects, containing such active tasks.
From this page you can rename your organization clicking the 3 dots at the top.
The Dataloop system enables users to be a member of multiple Organizations (for example - project consultants, or labeling companies setting up organizations for their clients).
---
What's Next