Dataloop's Pipeline
Create automated models that weave together humans and machines to process data in a pipeline architecture – a series of nodes, where each node's output is the input of the next one.
The Dataloop pipeline process allows transitioning data between
labeling tasks
quality assurance tasks
functions installed in the Dataloop system
code snippets
machine learning (ML) models
Your data can be filtered by any criteria, split, merged, and change status in the process.
Altogether, Dataloop's pipeline can
🗸 facilitate any production pipeline
🗸 preprocess data and label it
🗸 automate operations using applications and models
🗸 postprocess data and train models of any type or scale at the highest performance and availability standards
The following example shows a pipeline where data is preprocessed by code (e.g., a video is cut into frames) and then directed to three different tasks that run in parallel. The items marked as completed are sent to a separate task (e.g., QA task), whereas the items that are of status discard are sent to a separate dataset.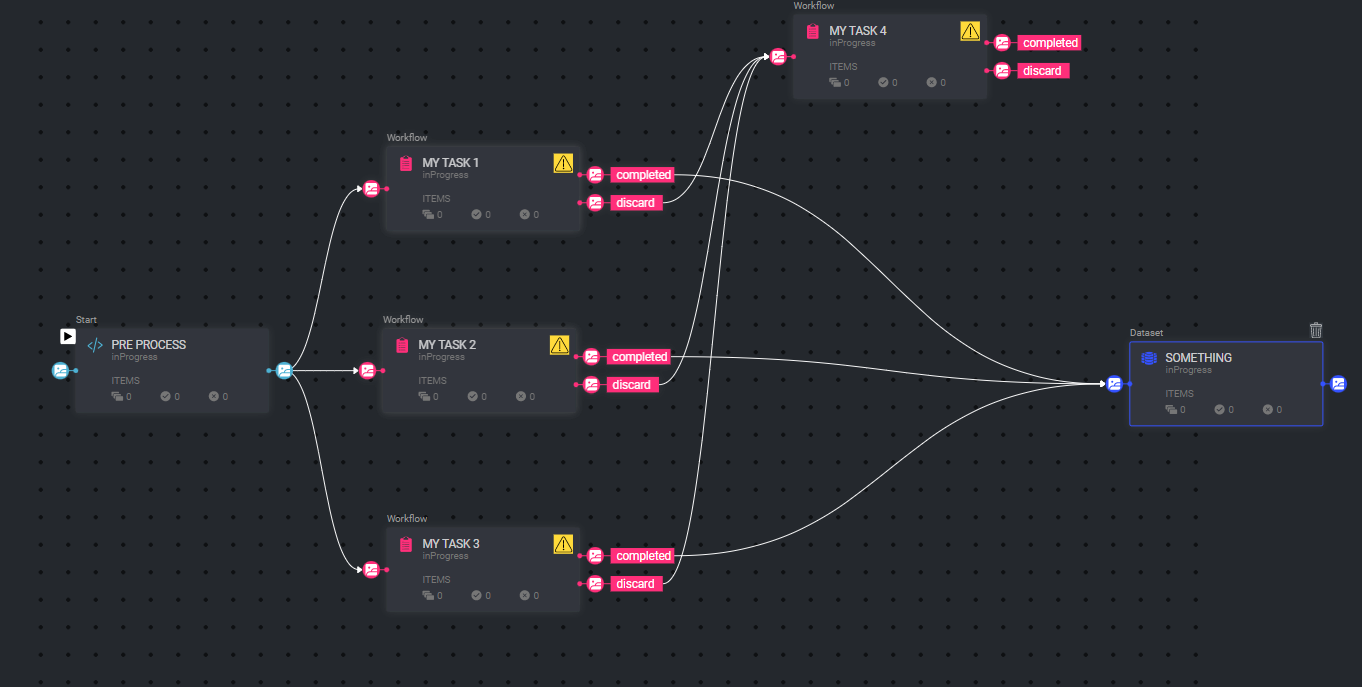 ---
What's Next