A project is the top level entity for Dataset management. Projects typically represent the scope of work involved across the teams of developers, data scientists and data annotators.
Dataloop Project
Projects will include the following:
Teams and Contributors: Permission and access
Data Tasks, Assignments and Bugs: Workflow management
Datasets: Single data management entity
Recipes: Data labeling instructions
Ontologies: Your model's "world" definitions
Plugins, Webhooks and Pipelines: Automation capabilities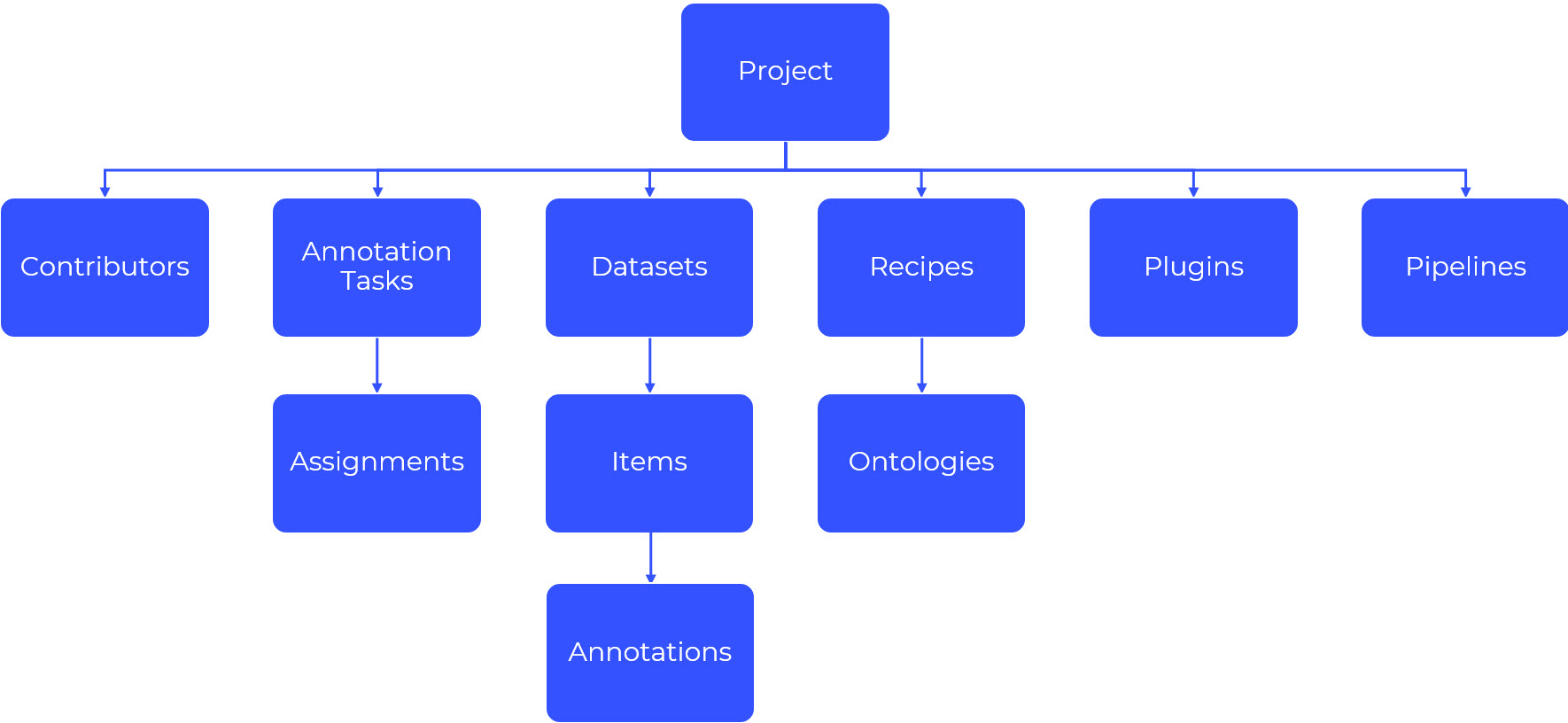 ---
Was This Article Helpful?
---