What are Tasks & Assigments?
---
Task
A Task is a group of items that are pending Annotation work.
Tasks are usually created using a query. A dataset query result (list of filtered items) becomes the task content.
Task Flow
The Task owner is responsible for creating a task and sending it to the Annotation Manager.
The Annotation Manager is responsible for assigning it to the annotators as an assignment .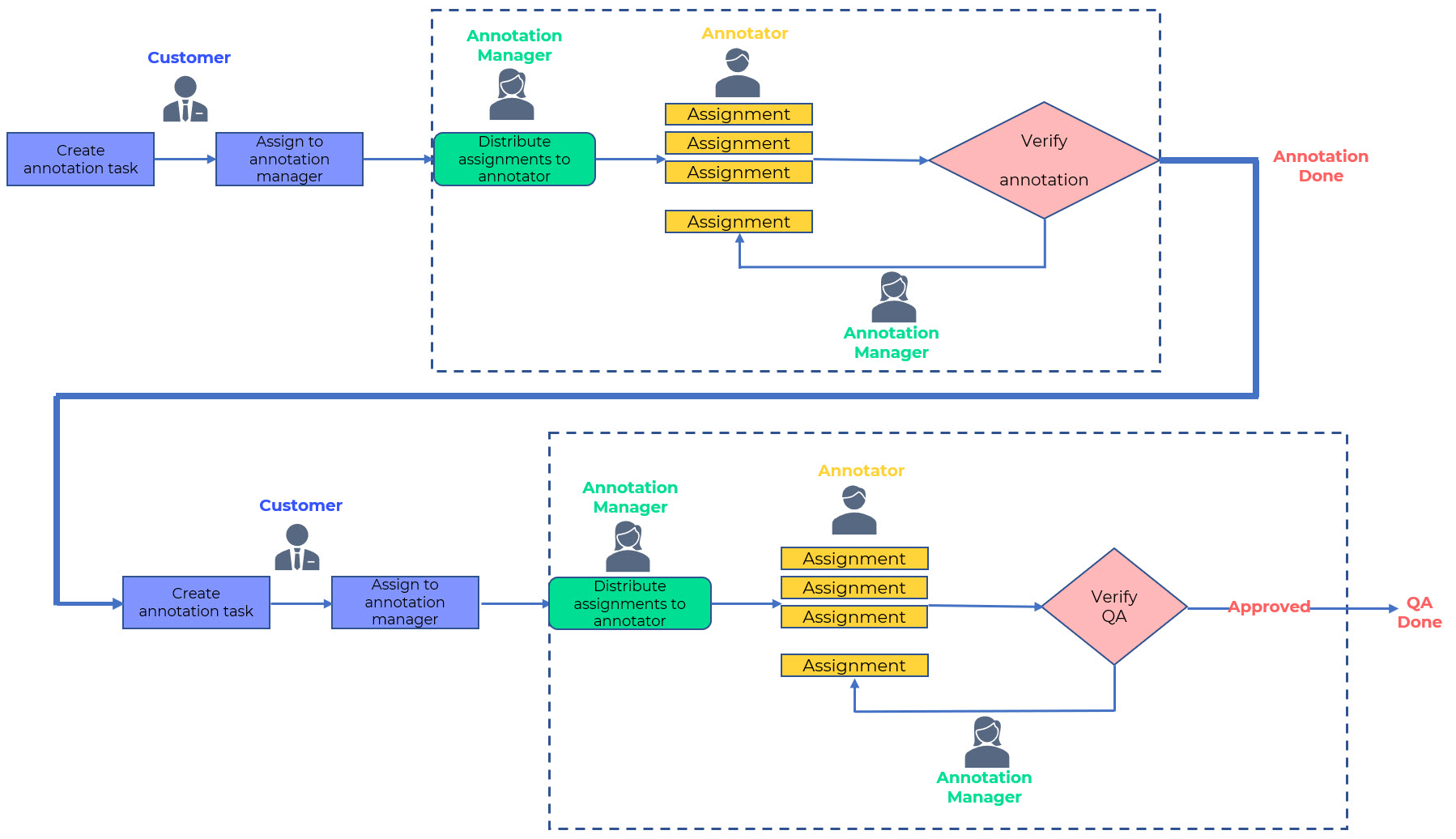 Task flow chart
Task Progress
The progress in the annotation task will be counted by completed items - each item on which annotation work was finished, will be classified as "Complete".
QA Task
Currently the Dataloop platform allows two types of tasks: Annotation and QA. For more information about QA task, click here.
Assignment
Assignment is a group of items that are pending Annotation work, Assigned to a given Annotator.
The assignment is a subset of the items in a Task that are also marked for a specific Annotator work.
After a task redistirbuted to Annotators, they will only see it as their individual assignment.
For proper backlog management, we recommend that a single assignment takes approximately 1-3 days of Annotation.
In the Task & Assignments documentation :
Was This Article Helpful?
---